Finally found the time (and um, effort) to sit down and continue my Korea trip post.
Heeeheee
. Had been busy with work for the past few months. In fact, lots of changes happened too.
Throughout my ups and downs, I feel blessed to have some love ones at home to listen to my endless ranting/joy. I admit initially I was kinda against the idea of having a stranger-relative bunking in with me in my very own cozy room. "Just treat it as having a new friend." - that's what my father convinced me before she moved in. And now I'm really glad such fate came along. Imagine the joy of having someone to talk to throughout the night, someone to watch horror movies with
(The Walking Dead - our favourite!!)
, someone to hang out with, someone to share housework with - it's almost like having a sister whom you've longed for. Hahah..
Okay, before I drift off too far away, here's my Korea trip day five and six - which were mainly spent in Jeju Island. Do you know that Jeju Island was chosen as one of the
New 7 Wonders of Nature
? Yes, the island is just so amazing it actually became one of the new 7 wonders. I underestimated the size of the island and only planned a 2D1N trip to Jeju. Super regretted because there is just so so so much things to explore on that island - which is even bigger than Singapore, mind you.
We decided to check out the Hello Kitty cafe at Hongdae before embarking to Jeju Island. Can someone please enlighten dumb me why did we even go to this cafe?? It's just so overrated. Other than the fact that it was in my favorite color, the food was so bad. It's probably one of the only desserts in Korea that tasted so
meeeeh
.
It was evening when we touched down at Jeju Island (side note: It was my first experience taking a flight which doesn't go above the cloud? Hahaha.. throughout the journey, I was able to enjoy the scenery at the bottom). At the tourist information counter, we were a tad disappointed when we found out that we actually missed the cherry blossom festive which was happening at the local university. By the time we reached the TGG guesthouse - which by the way, is really worth the stay as the room is huge and clean - the sky was already dark.
After settling down our stuffs, we wasted no more time to explore the small town around the area for dinner. Eventually we chose the restaurant which was recommended by the kind manager at the guesthouse. :) But erm... we kinda over ordered our dishes again. Hahahah.. both Joanne and I couldn't be the ones holding the menu :P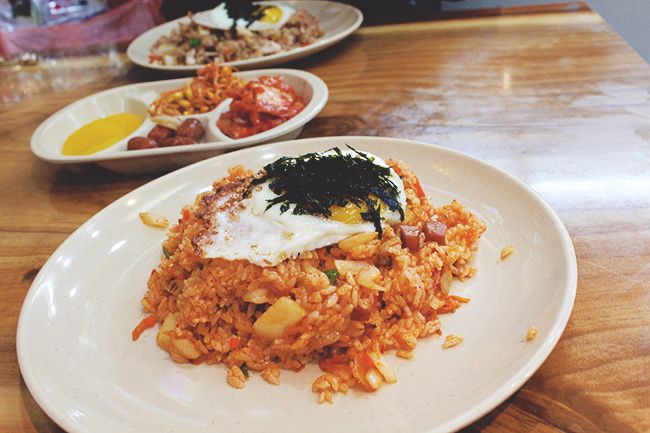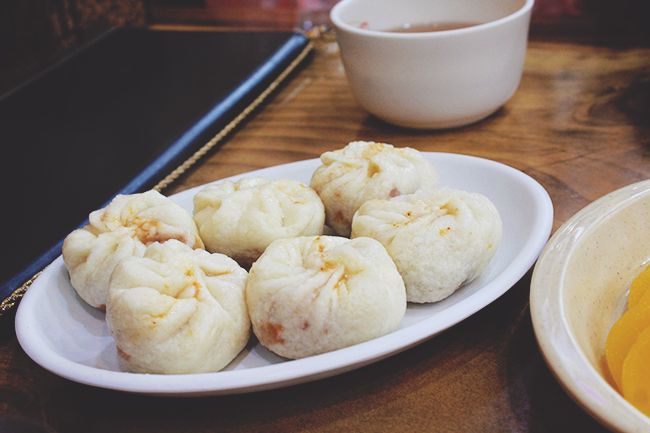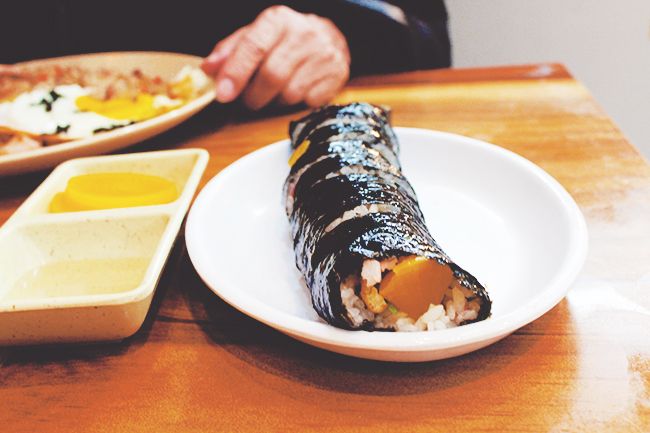 Had a little kdrama moment when we passed by this familiar green tent arcade (?)
Woken up to such beautiful view right outside our window
Fisherwomen working hard, spotted at Cheojiyeon Waterfalls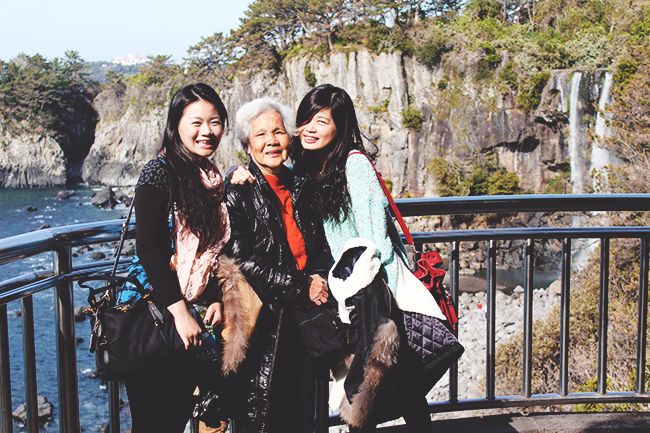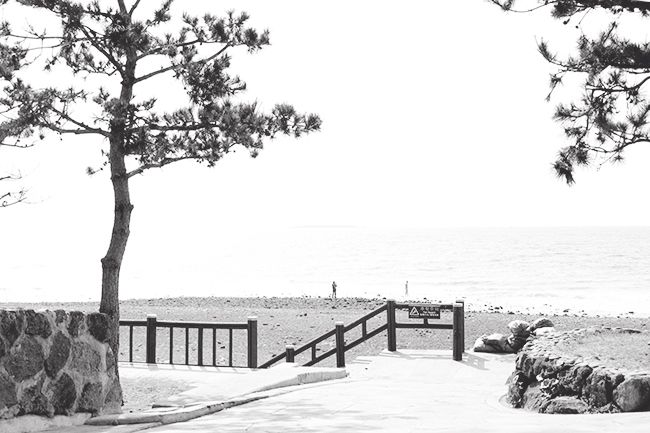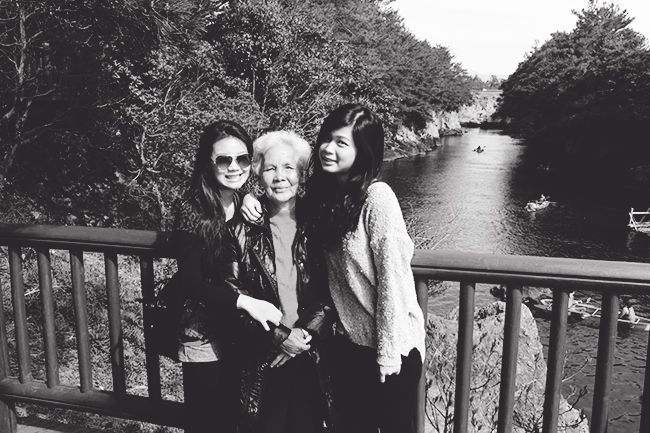 Black sand beach
Our photographer and cabby :)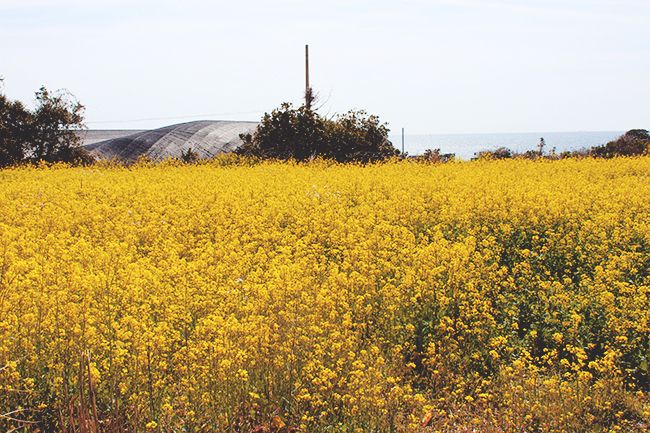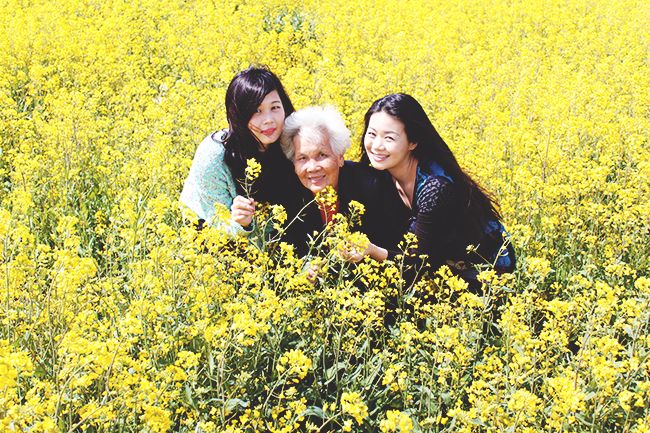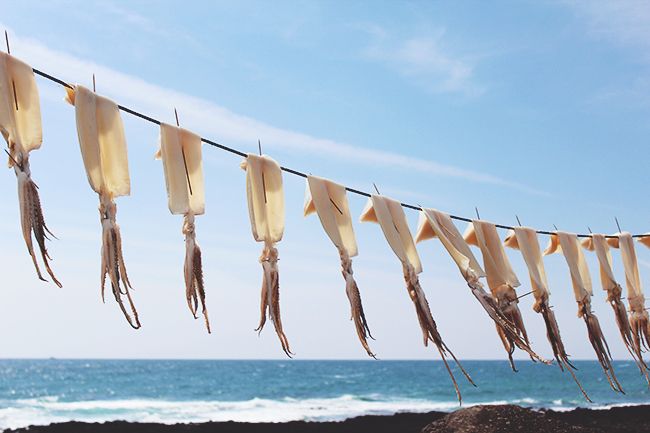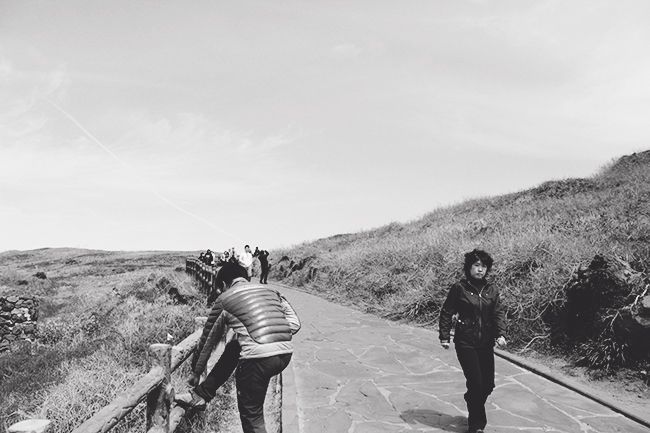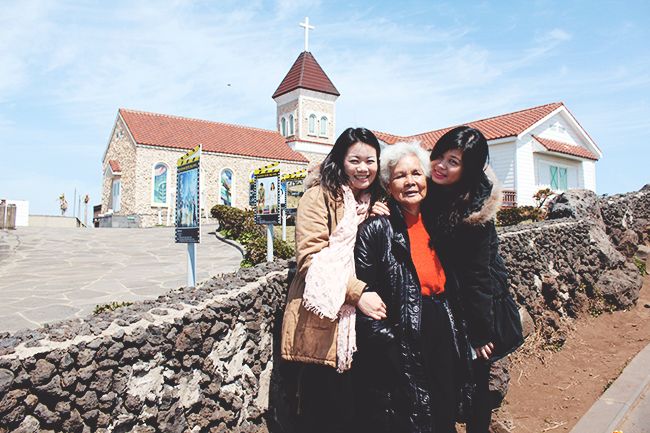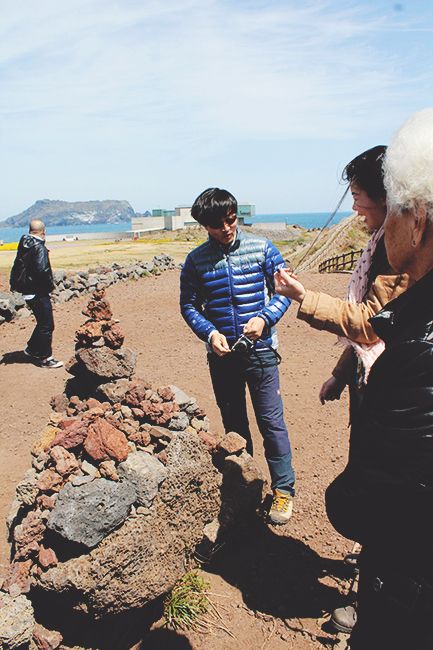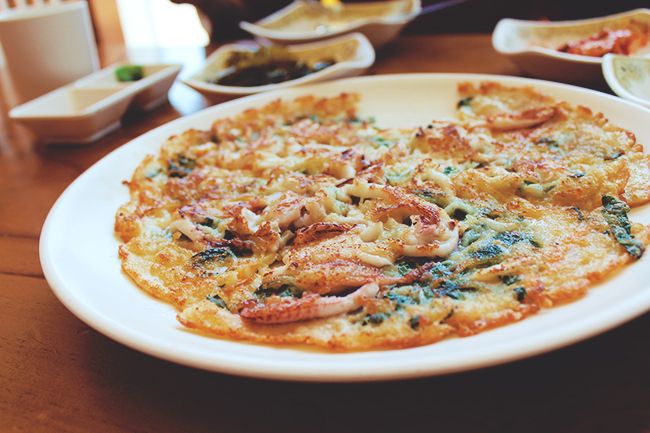 Yes, it is as yummy as it looks. Drooling just thinking of it right now :( Best meal I had in Korea.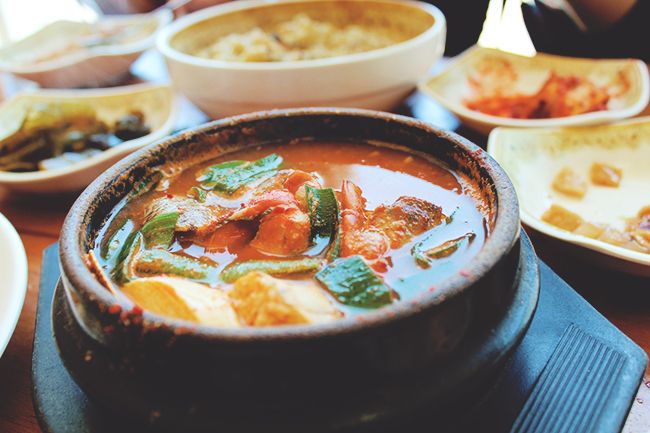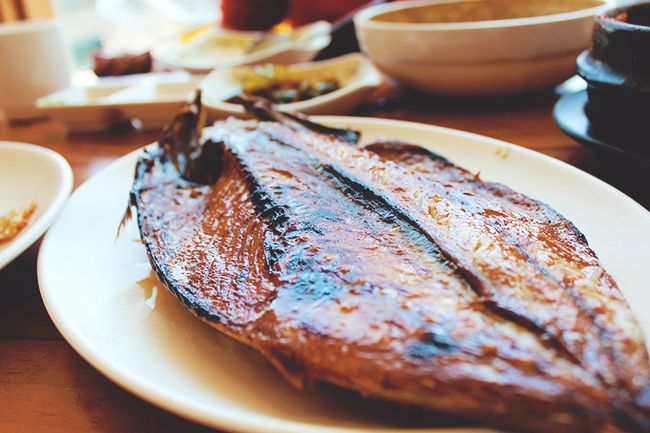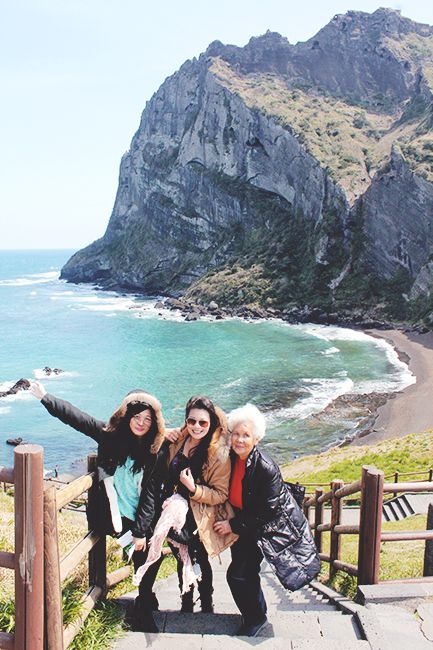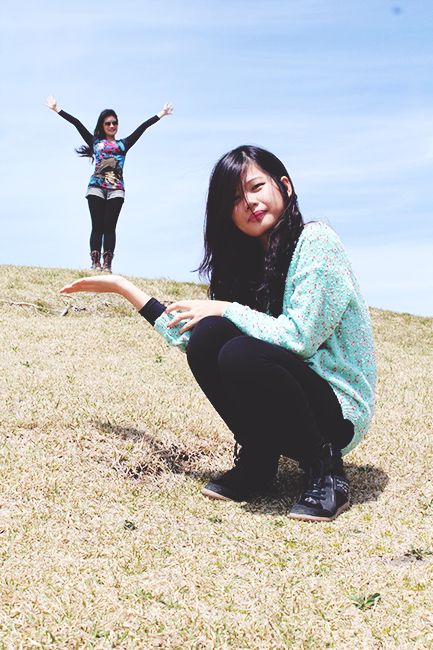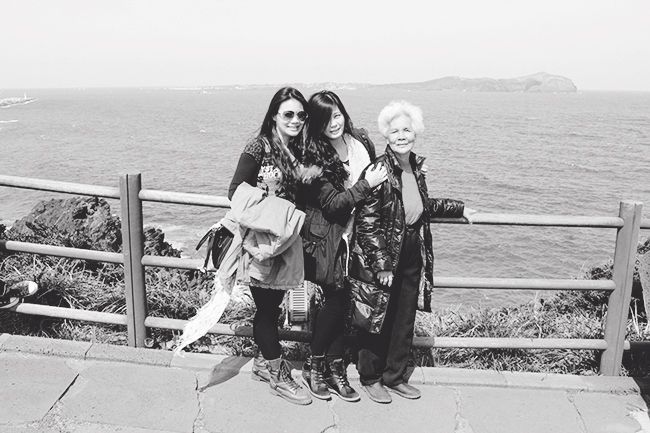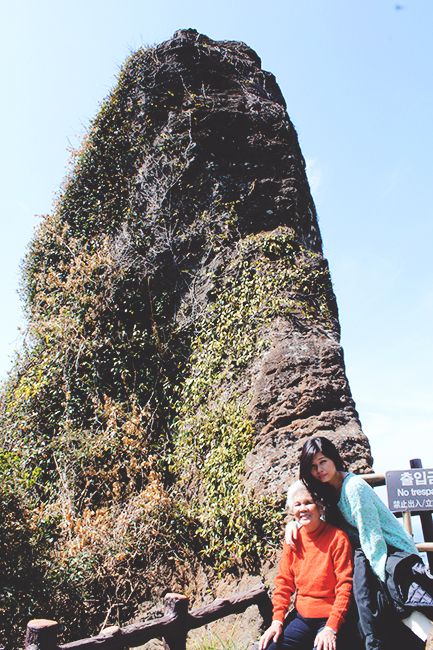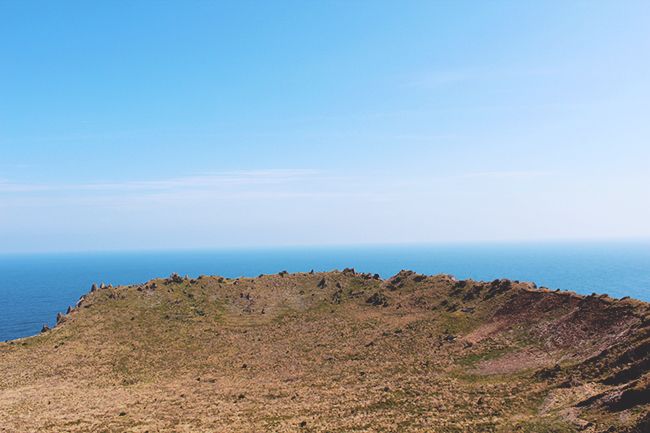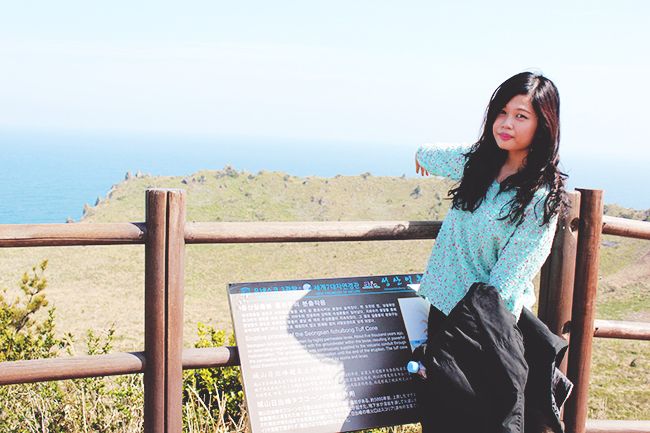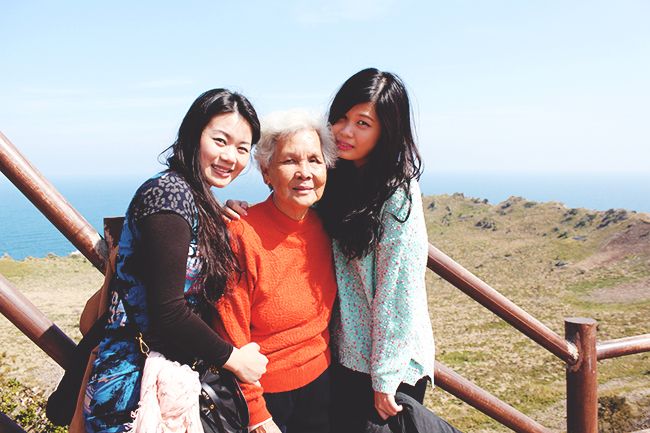 Our poor granny climbed all the way up the famous Seongsan Ilchulbong peak and was disappointed by what she saw. Haha.. so cute. She was expecting some more I guess?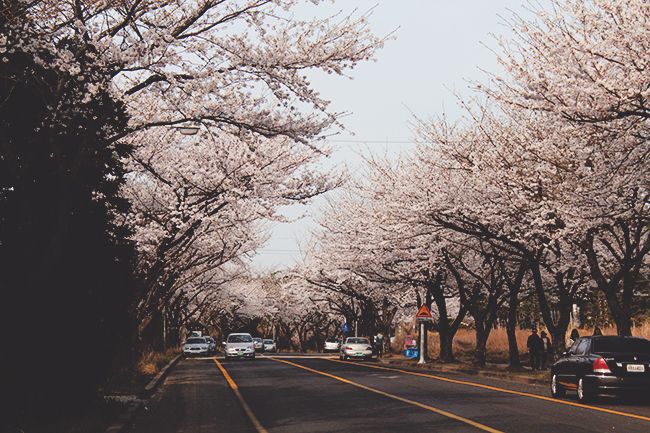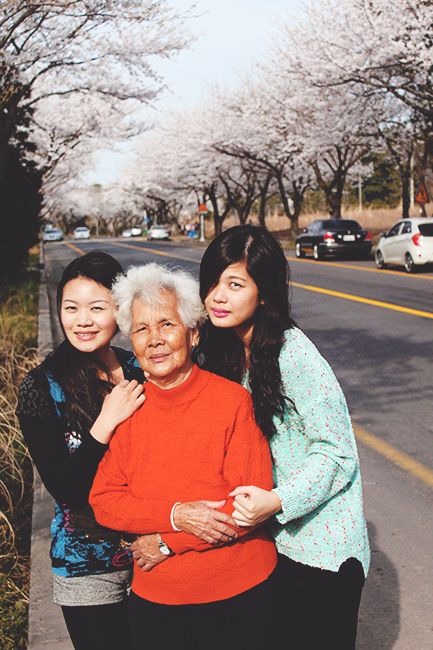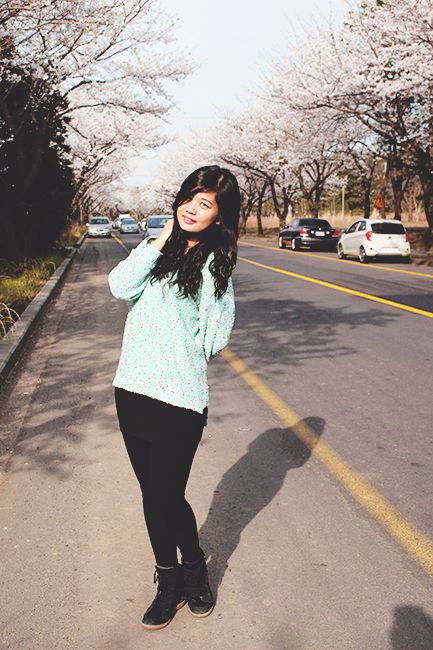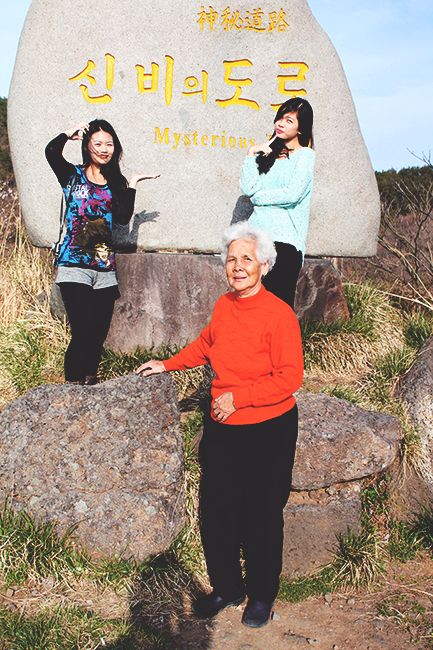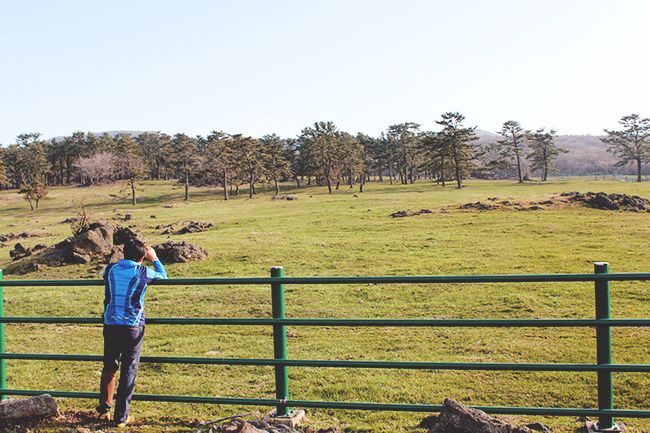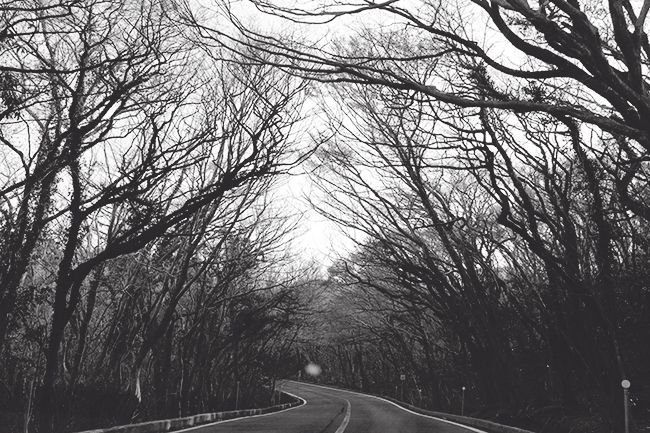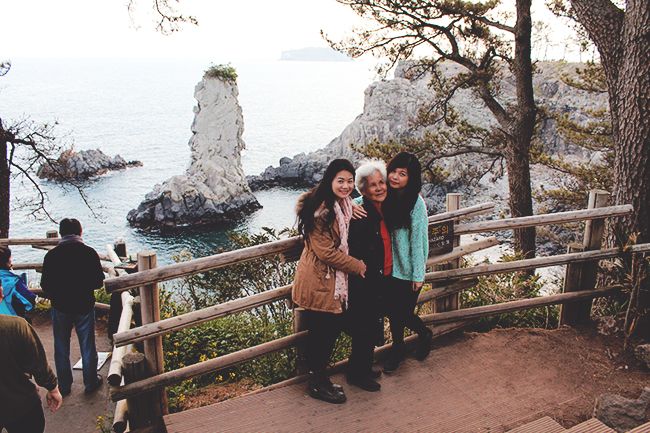 Oedolgae - Touching story about a woman waiting for the return of her fisherman husband who drowned.
Love, mwdee